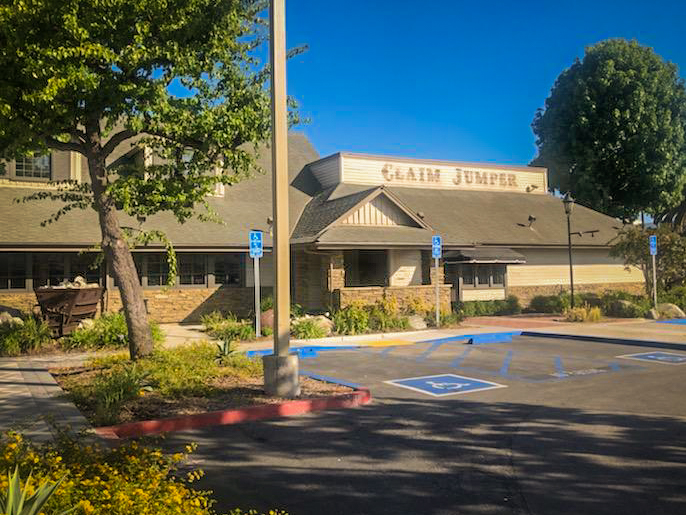 Claim Jumper, the massive surf-and-turf chain that had its beginnings in Los Alamitos in 1977, has permanently closed its Long Beach location near Second Street and Pacific Coast Highway.
This closure follows another closure earlier this year in Fountain Valley, a location which had served the area for 37 years, one of the longest-running locations in the chain. Last year, the Claim Jumper in Brea closed after 25 years of service.
Owned by the Kelly Restaurant Group—which operates many other big chains like Bubba Gump Shrimp and McCormick & Schmick's—has seen its portfolio significantly downsize across the past few years. The effects of that downsize has affected Long Beach more than this current closure: Joe's Crab Shack, owned by Kelly and whose Long Beach location is now home to the local San Pedro Fish Market, shut down four years ago.
What it means for the retail complex, known as The Marketplace, remains up in the air as it is now mainly anchored by Trader Joe's, BevMo!, and local restaurants like Nomad and Playa Amor, which also seem to be struggling to find a strong footing.
"It's really up and down," said Chef Thomas Ortega, who reopened Playa Amor and its Long Beach Exchange sister, Amorcito, in the beginning of May while remaining closed March and April. "We were starting to gain some ground then that definitely deflated when dining indoors was shutdown."
Three of the complex's four largest spaces—the former El Torito, the former Aaron Brothers and now the former Claim Jumper—are now permanently closed while its fourth, the UA movie theater space, closed due to COVID.
To add onto the struggle, the massive 2nd & PCH complex opened directly across the street, offering the complex its stiffest competition since the nearby Marina Pacifica opened its retail spaces. Marina Pacifica, like The Marketplace, has watched a major shift in its retail offerings, its largest loss being Best Buy, which left the complex in 2018.
Kelly Restaurant Group has yet to return comment for this story.